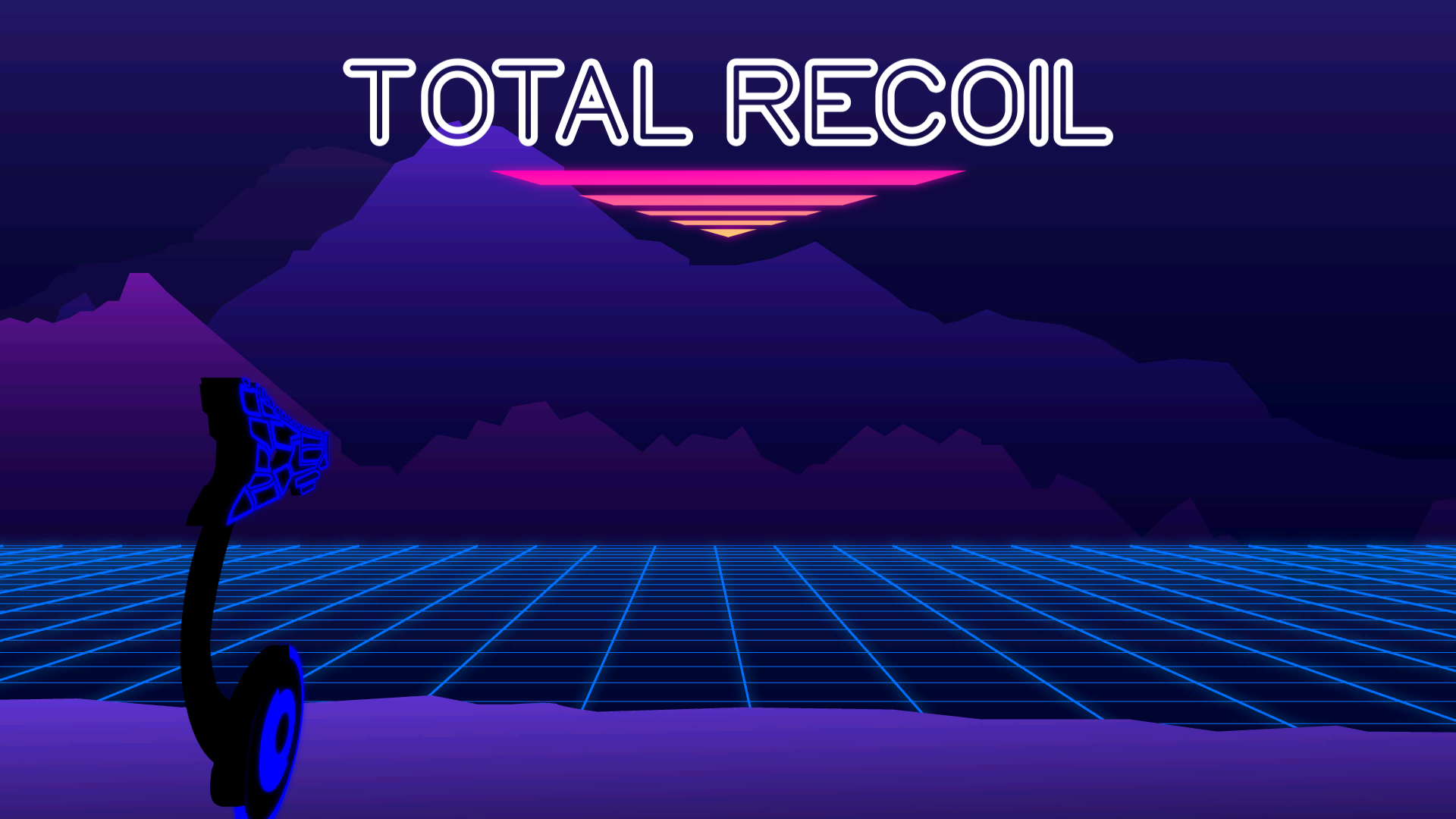 Total Recoil
OBJECTIVE:
Destroy all targets and advance to the next area! Play again and try to beat your times!
CONTROLS:
Move forward: [->] or [D]
Fire gun: [<-] or [A] ***hold and release to fire a charge shot***
Pause: [P]
Restart: [R]
Move camera vertically: up/down or [W]/[S] keys
CREDITS:
Andrew Mischenko - Programmer
Brianne Almalvez - Artist
Joe Hanna - Artist
Maxwell Brady – Designer, Sound
Rebecca Akli - Music
Robert Flores - Producer, Design, Sound
Special thanks to Reddit user jzayed for the glow shader: link to post, link to GitHub

Download
Click download now to get access to the following files:
Windows Version Download
42 MB
Mac OSX Version Download
57 MB
Comments
Log in with itch.io to leave a comment.
This was an unexpected little treat! I love the idea of subtractive game design and building around the intentional lack of mechanics. It was really fun learning the movement and trying to get a hold of it, though the two level length was a little disappointing. Keep up the great work!

Thank you for the feedback! Our team created this game as a class project, so we decided to narrow the scope to just a few levels and focused on refining them. Now that we're free from class deadlines, we are planning on creating more levels!